Learn More About the All-New 2023 Honda HR-V

Welcoming a New Generation
While seasoned drivers will appreciate the attention to detail evident in every aspect of the redesigned 2023 Honda HR-V, this vehicle also has the potential to usher in the next generation of Honda drivers. Michael Kistemaker, the assistant vice president of Automobile Sales of American Honda Motor Co., Inc., stated, "The all-new 2023 Honda HR-V will welcome a new generation of customers to Honda and grow in importance as a gateway to the Honda brand."
Each change to the HR-V was made with customer comfort and safety in mind, underscoring Honda's constant evolution to meet the ever-changing needs of drivers. Additionally, the HR-V's accessible price point and high-quality styling appeal to first-time buyers as well as lifelong Honda fans.
Exterior Upgrades
Drivers familiar with the HR-V's appearance will be delighted with its fresh, contemporary styling. Honda gave the HR-V a facelift, lengthening the hood and increasing the roofline curve. In addition, an updated front fascia exhibits an ultramodern grille and elegant LED headlights. An integrated roof spoiler gives the vehicle a bit of an edge, which is the perfect accent for the HR-V's streamlined and sophisticated new appearance.
New larger windows, improved side mirrors, and a lowered cowl provide more than just an updated profile, they also allow the driver greater visibility. What's more, the HR-V Sport and EX-L trims include an innovative blind spot information system (BSI) that works when the vehicle is moving at 20 mph or above. Honda also added a low-friction damper mount and multilink rear suspension, ensuring that even the bumpiest roads feel smooth.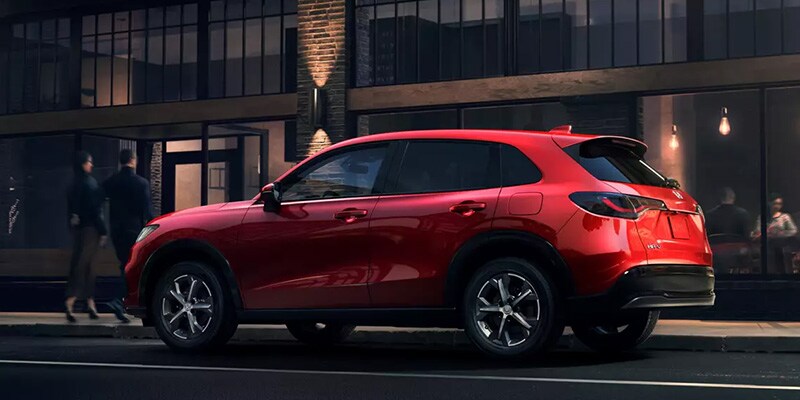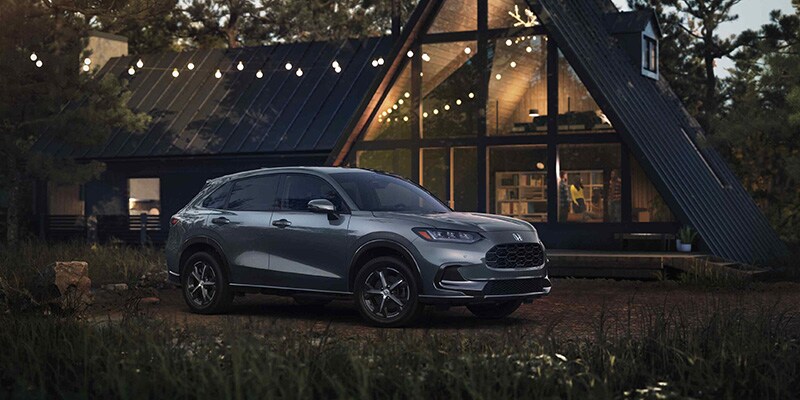 Fuel Efficient
The second you slide into the driver's seat, you'll realize the all-new HR-V provides an enjoyable ride, starting with the 2.0-liter engine that has replaced the 1.8-liter. Even with its larger engine, the HR-V gets an impressive 28 MPG, combined city/hwy, ranking fuel efficiency among its numerous selling points. With the lowest CO2 emissions of any full-line American automaker and the highest average fleet fuel economy, Honda is working toward the goal of zero negative impact on the environment.
Test Drive a Honda HR-V Today
If you're ready to own a 2023 Honda HR-V for sale in Auburn, MA, or want to learn more, our sales professionals are here to answer your questions. Our car dealership in Auburn will help you find the right car for your needs. Contact Lundgren Honda of Auburn and test drive the all-new Honda HR-V today.
How Can We Help?
* Indicates a required field